Happy New Year! In this case, we're happy because the Elvis & Friends Benefit Concert raised a total of 6000 euros for a great cause. Thank you to everyone who made the sold-out show such an unforgettable event! Photos of the concert are on Facebook and Instagram.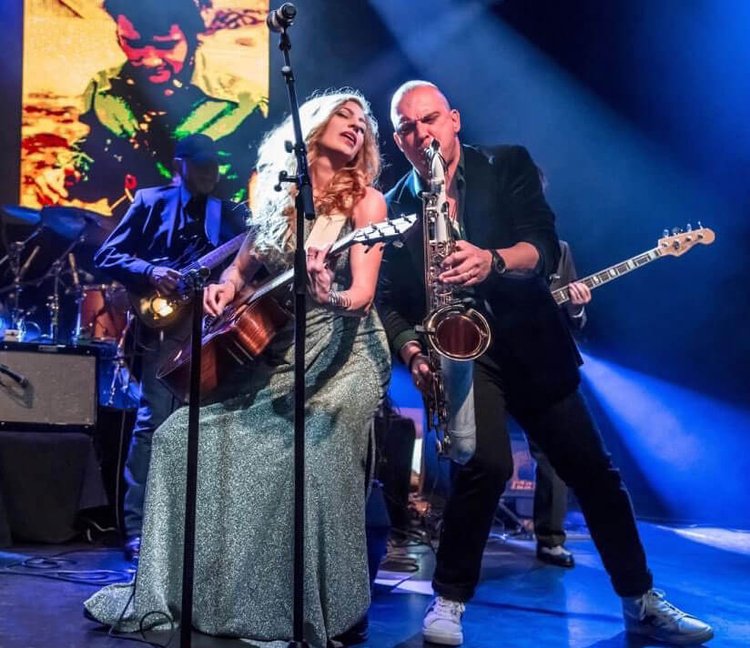 This was GMR founder Tori Sparks' first live performance since her surgery, but as it's not in her nature to sit still for long, there are more coming up this Spring — just don't be surprised if you see her onstage with a cane! The show must go on! All upcoming concert dates are here, including the concerts in Zaragoza, Arenys de Mar, Santa Coloma, Ulldecona, and beyond — and the series of five concerts where Tori and the band will present El Mar Electric as a part of the BDC P23 spring concert cycle. The first El Mar Electric presentation is February 17th.
Also coming soon: tons of radio interviews, including Radio Just Desvern, Radio Llavaneres, Radio3Sants, and more, where we will talk about the El Mar Electric project.
Speaking of interviews, the new podcast "La Colleccionista" by ScannerFM in collaboration with CaixaForum+ is a series of long-format interviews with artists, journalists, producers and more, examining the impact of ten of the most iconic albums in rock music history. Tori is in great company with Jordi Turtós, Coco Crespo, Isabel Díaz, Alicia Rodríguez, Joan S. Luna, David Puente, DJ Amable, Eneida Fever, César Lores, and Carlos Medina, as she discusses Radiohead's iconic album, OK Computer. The podcast series premieres on February 16th.